ALMATO customises and integrates software for the purpose of process optimisation and automation. During the process of realigning the company with a new focus on robotic process automation, we developed a new brand identity that reflects the updated product portfolio and communicates ALMATO's expertise and range.
Services
Brand analysis, repositioning, brand development, slogan development, corporate design, print and online measures, info films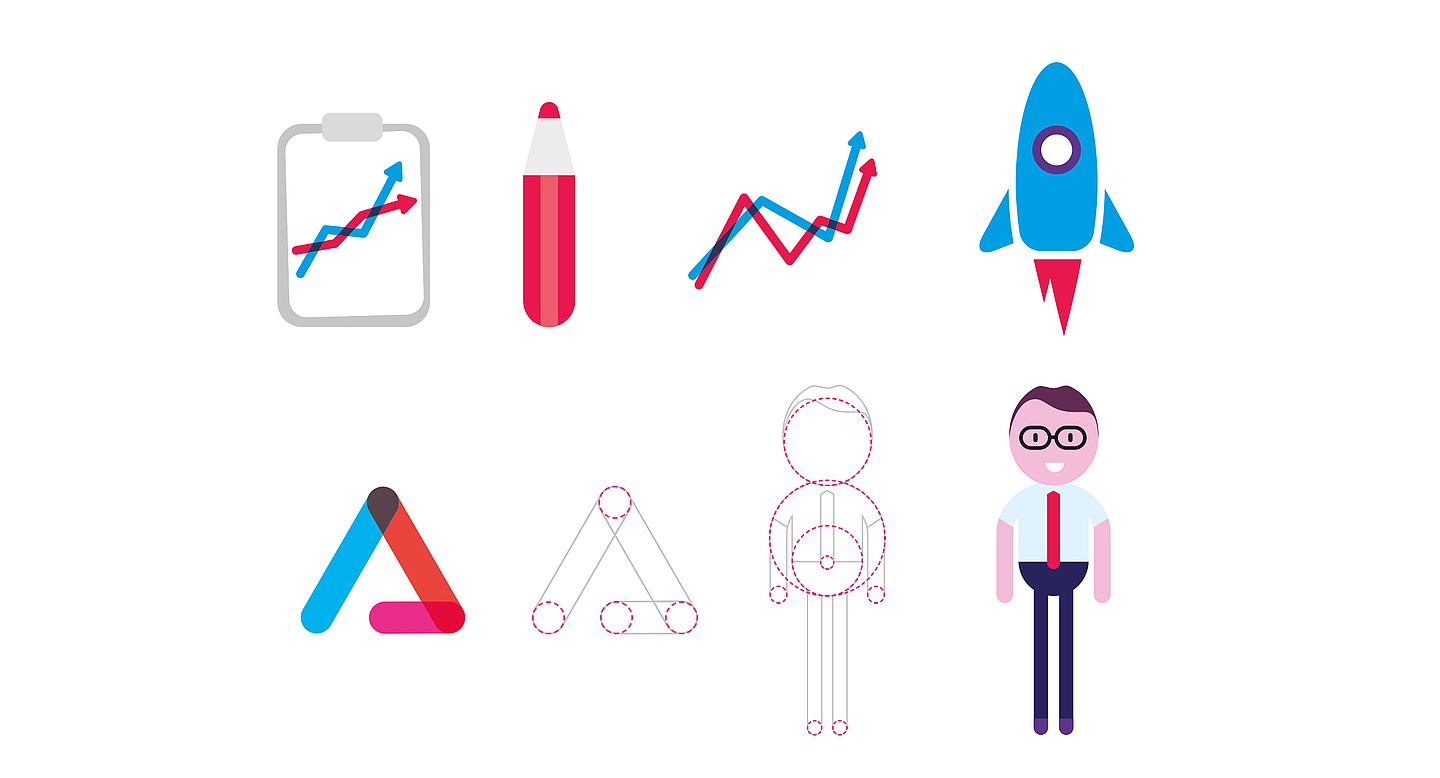 Multichannel brand design
Consistent brand communication across all platforms
Reduce complexity – with infotainment videos
IT services and products are difficult to explain – and even harder to understand. What helps is understandable, entertaining explanation videos that are able to address a dry subject in a fun way. On behalf of ALMATO, we developed and implemented informational videos that are ideal for use in presentations and online.
The aesthetics of the graphics and illustrations reflect the design of the logo and corporate typeface, creating a consistent, internal brand design style.