B2B Launch campaign – High strength glass ceramic for the dental laboratory
All-ceramic dental restorations should be aesthetic and safe. And it's not only the patients who think so: the trend in dental labs and dental surgeries is clearly moving away from crowns and bridges containing metal to entirely tooth-coloured restorations. Dentsply/DeguDent, one of the market leaders in the dental sector, have now developed a new high-strength glass ceramic which far surpasses any existing options in terms of aesthetics, stability and processing speed.

Our task was to develop and design the CELTRA brand for the international launch.
Services
Brand development, corporate design, packaging design, campaigns, trade fair stand, print and online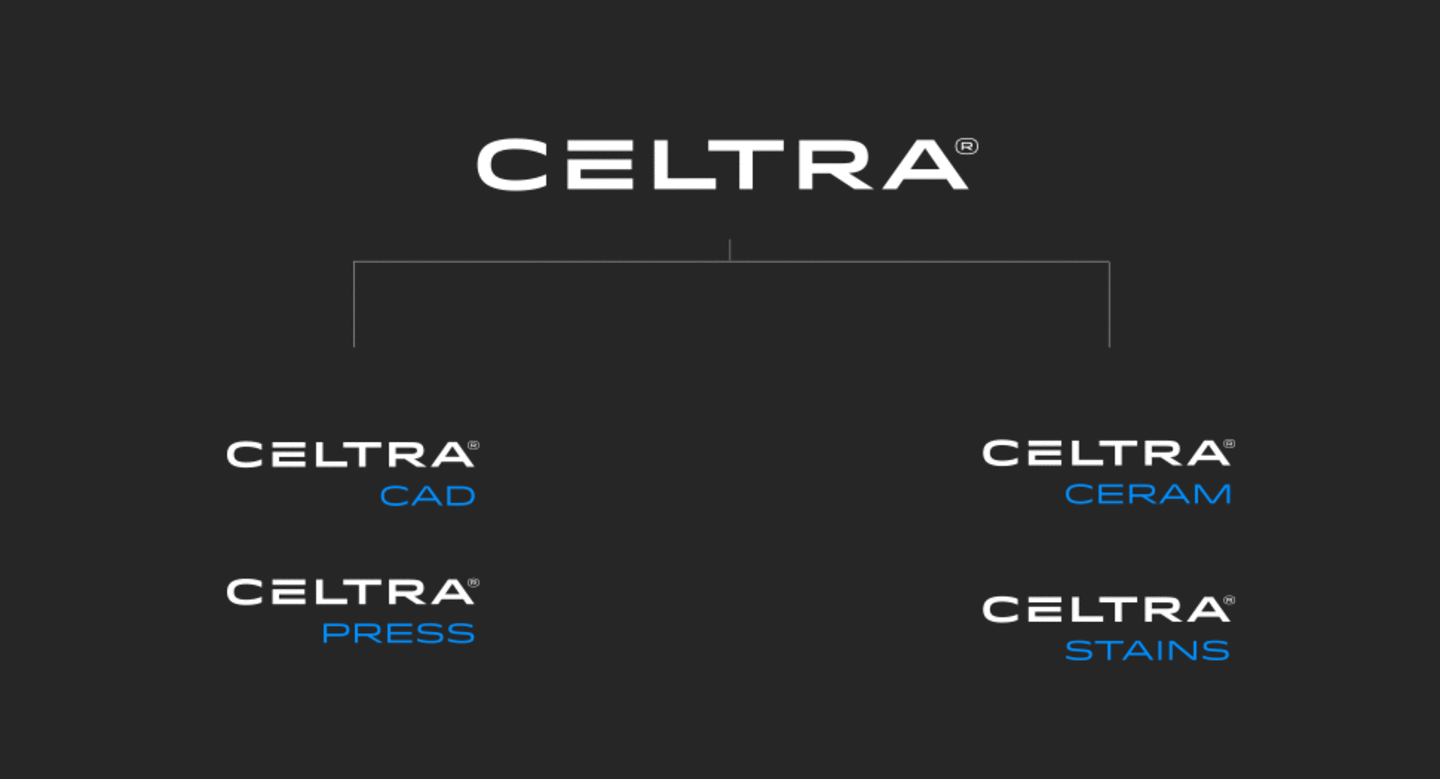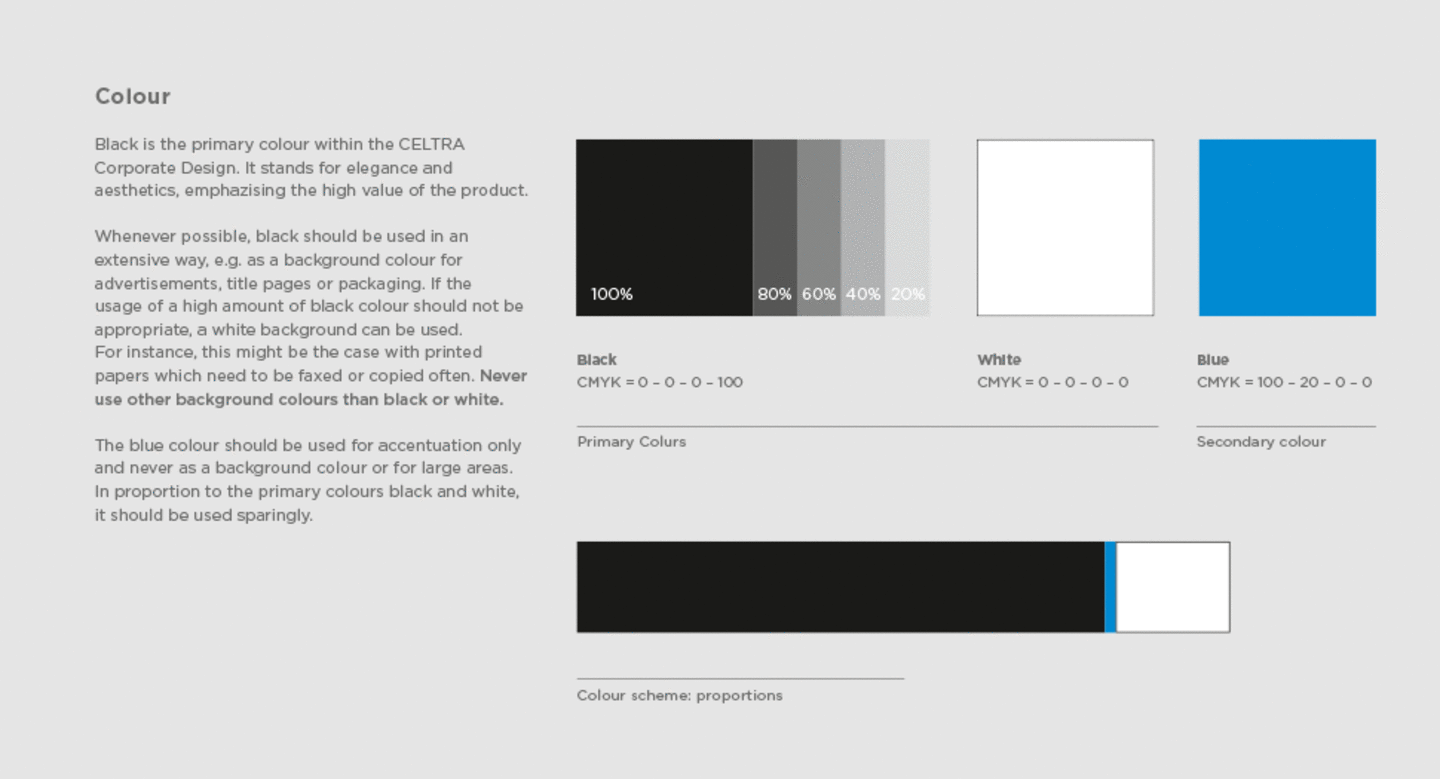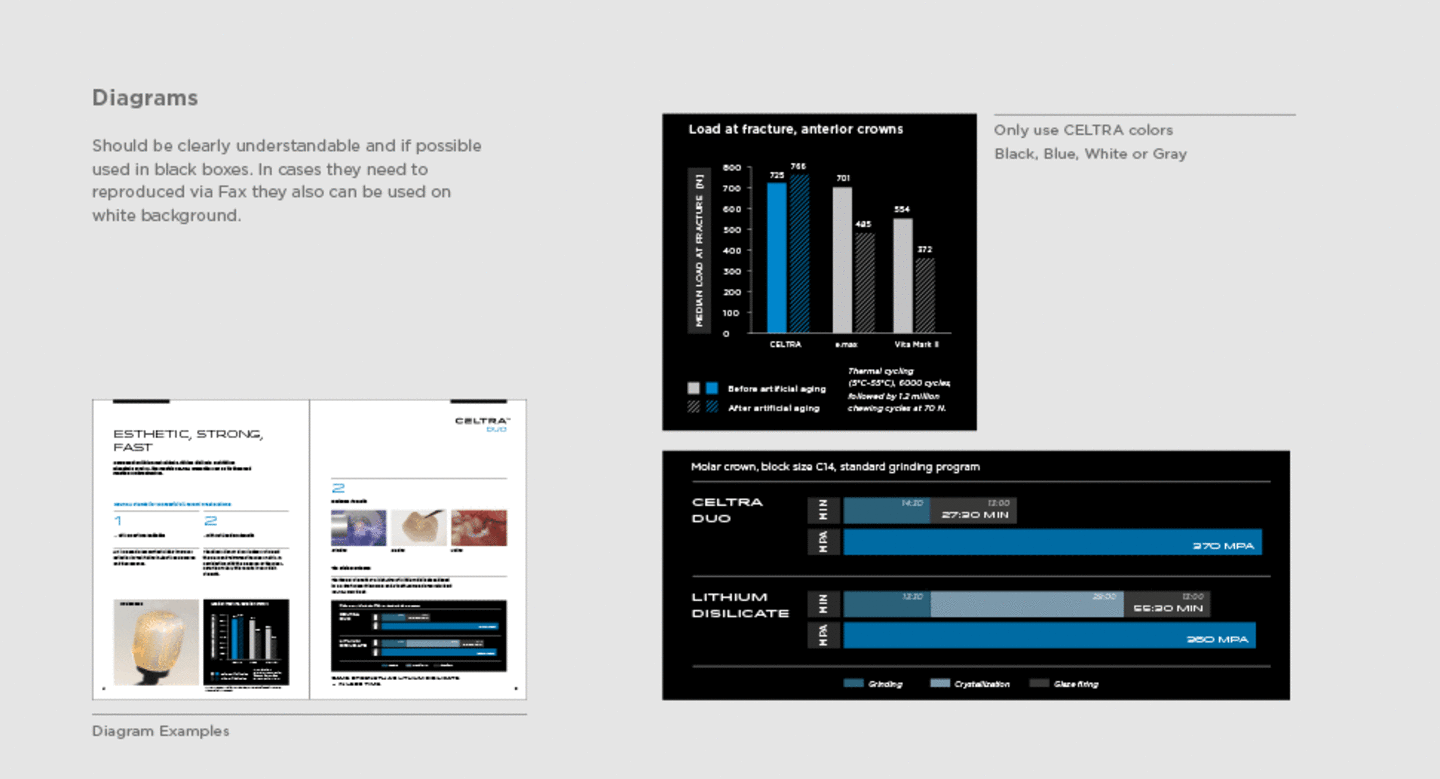 The CELTRA brand experience
Consistent down to the smallest detail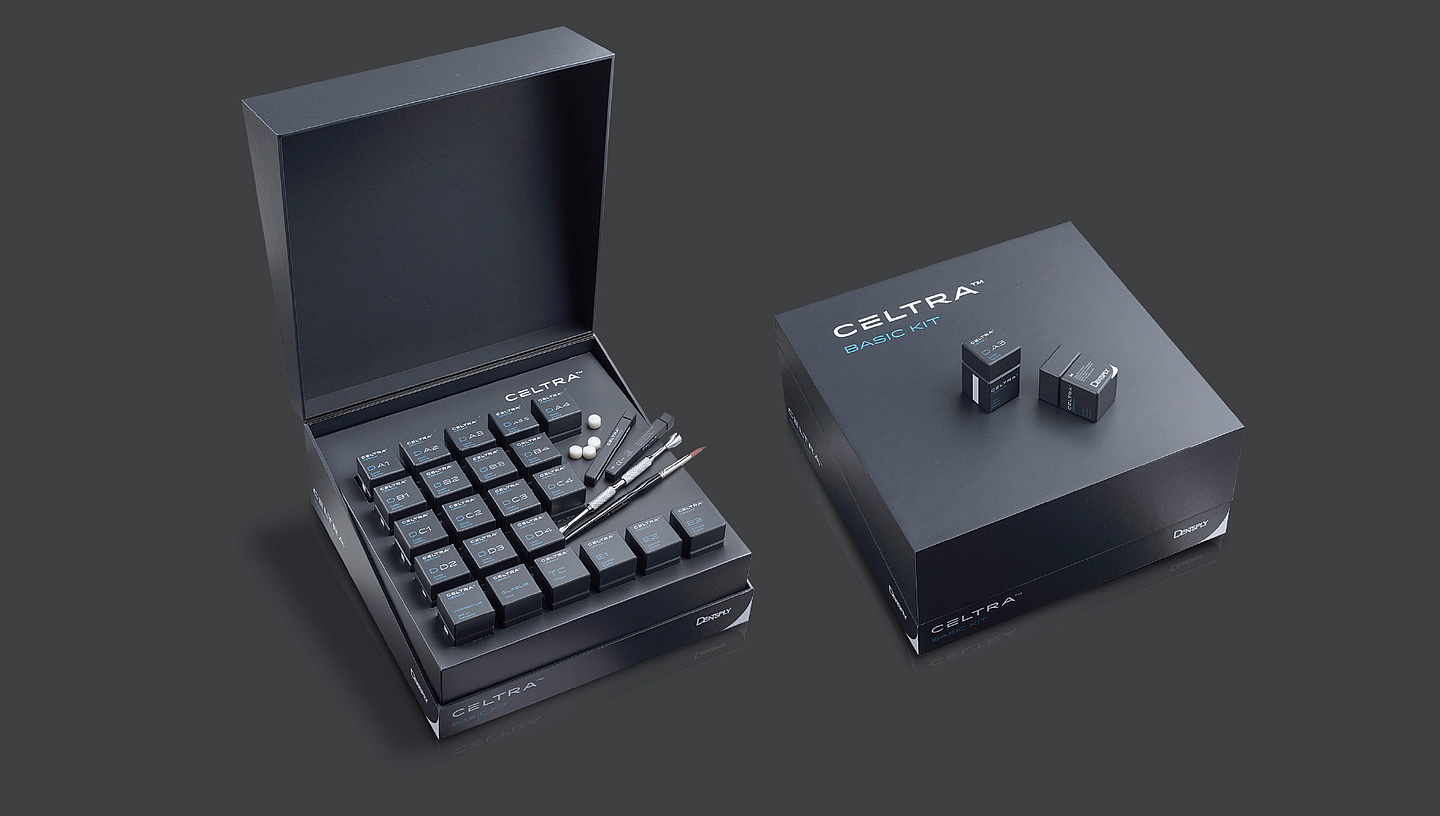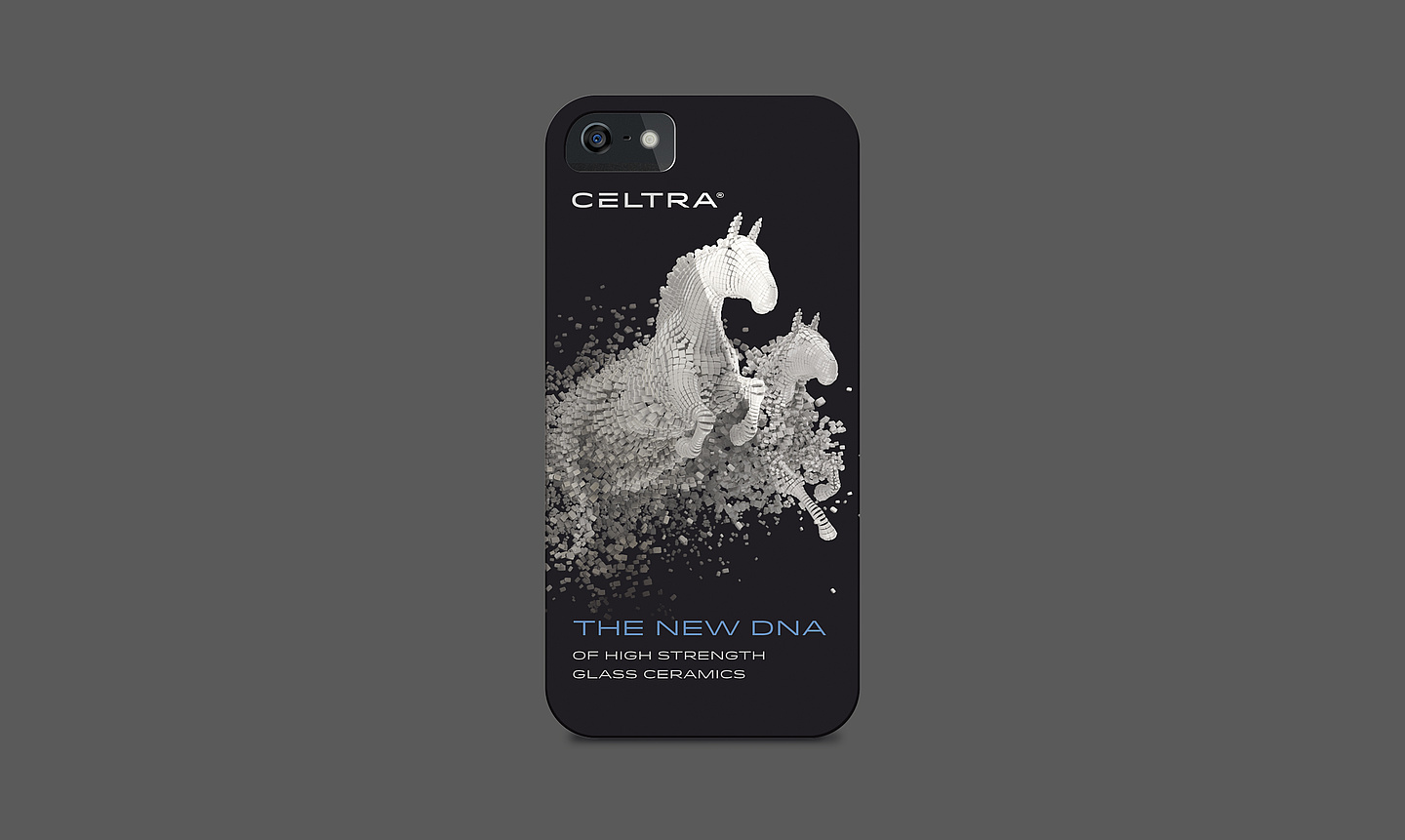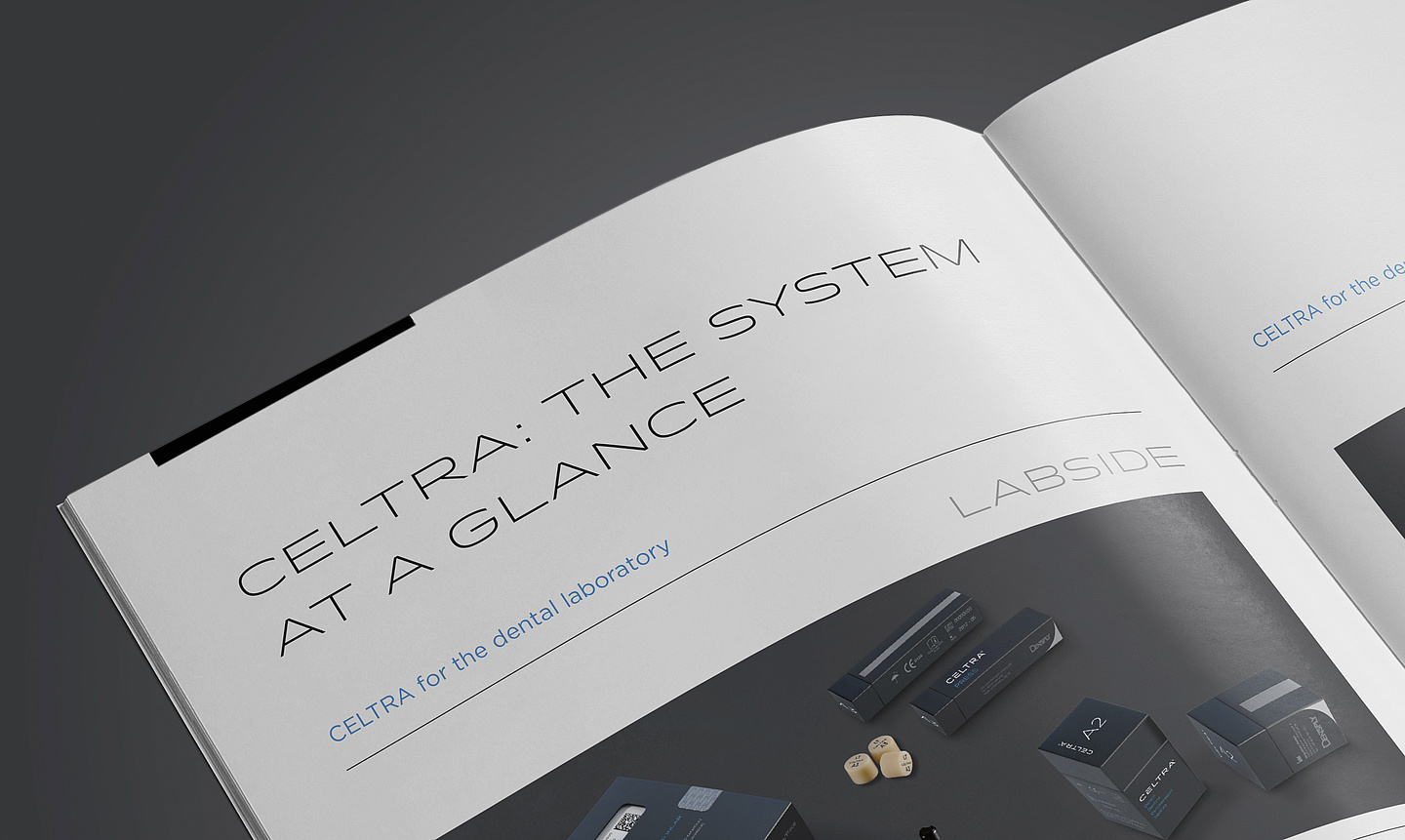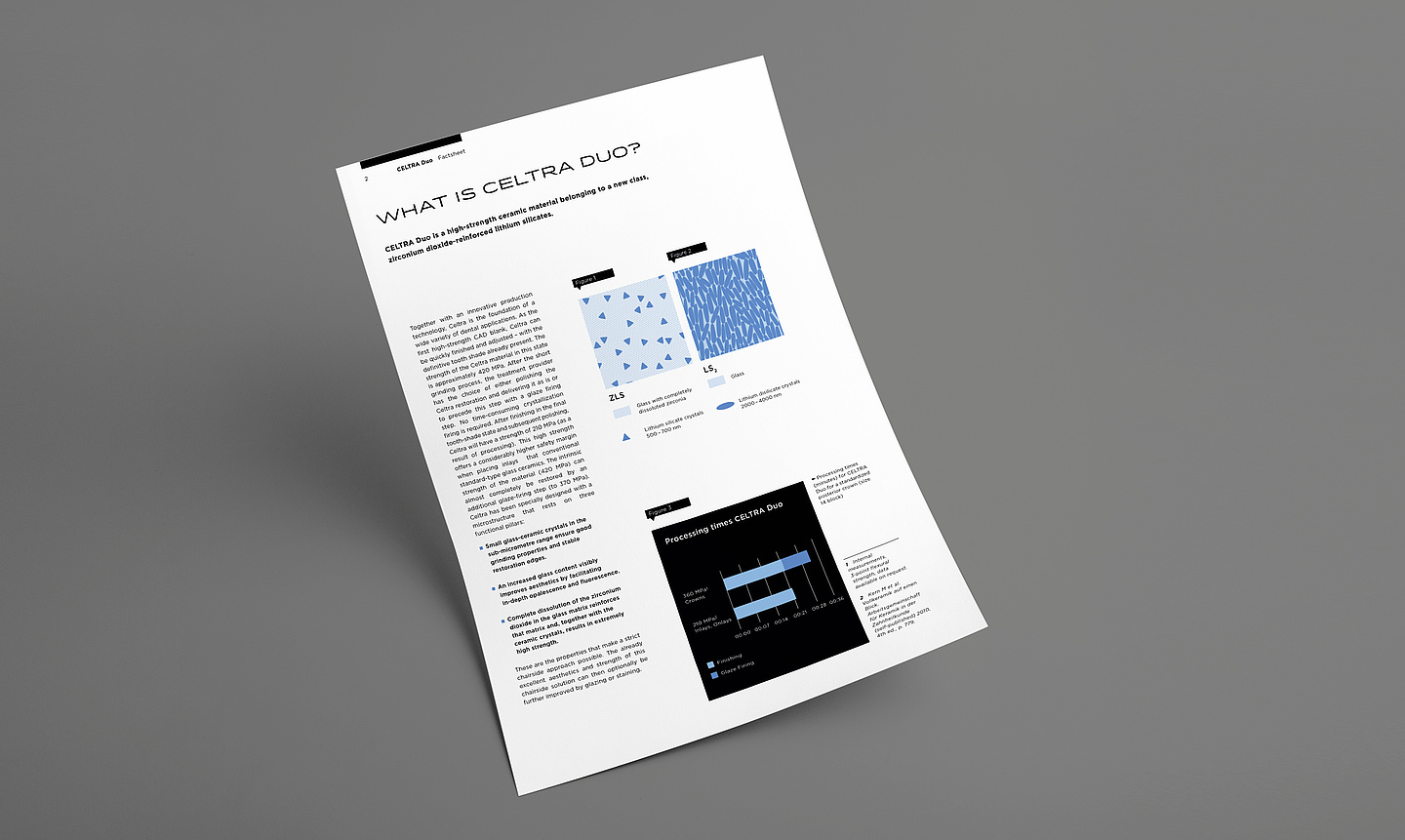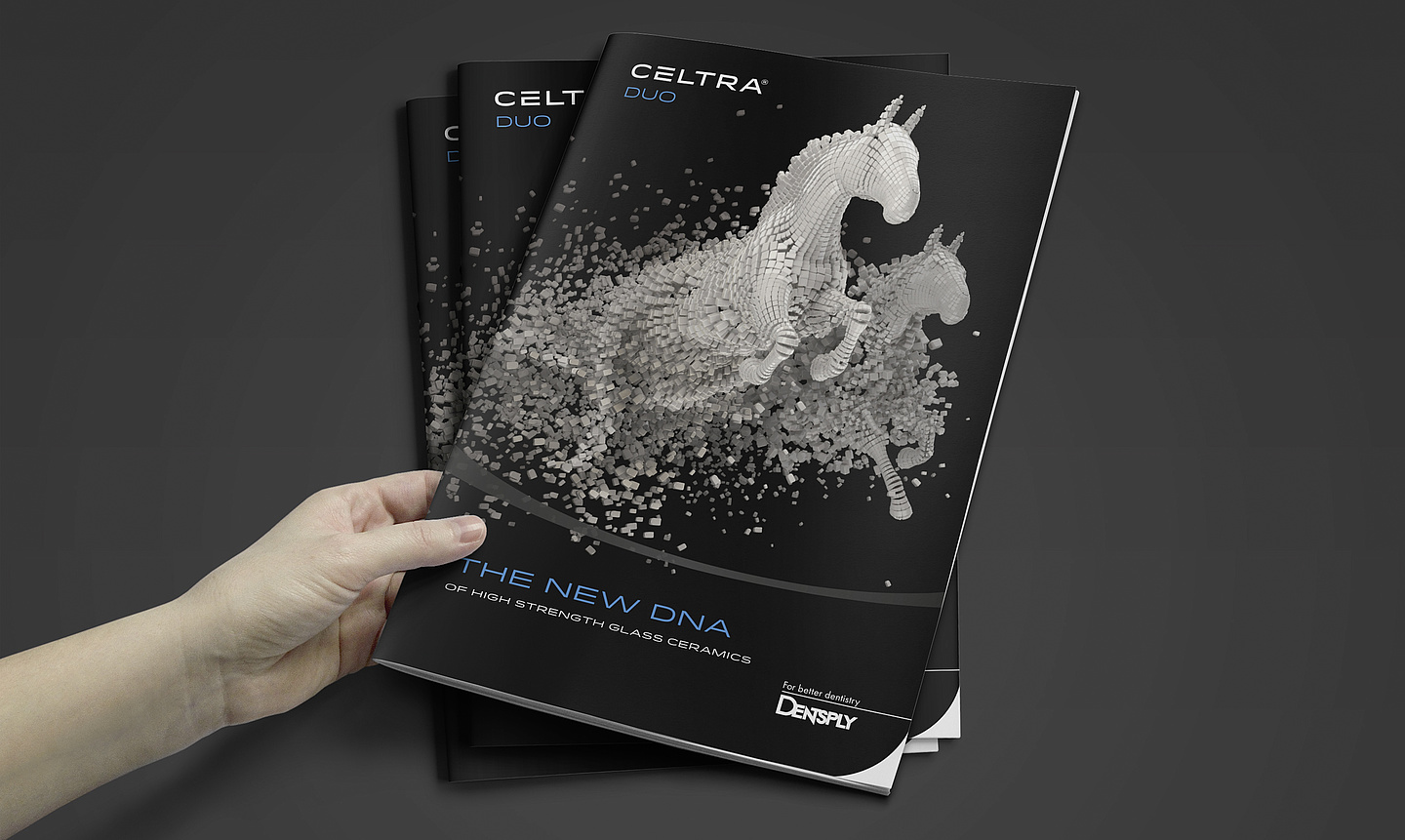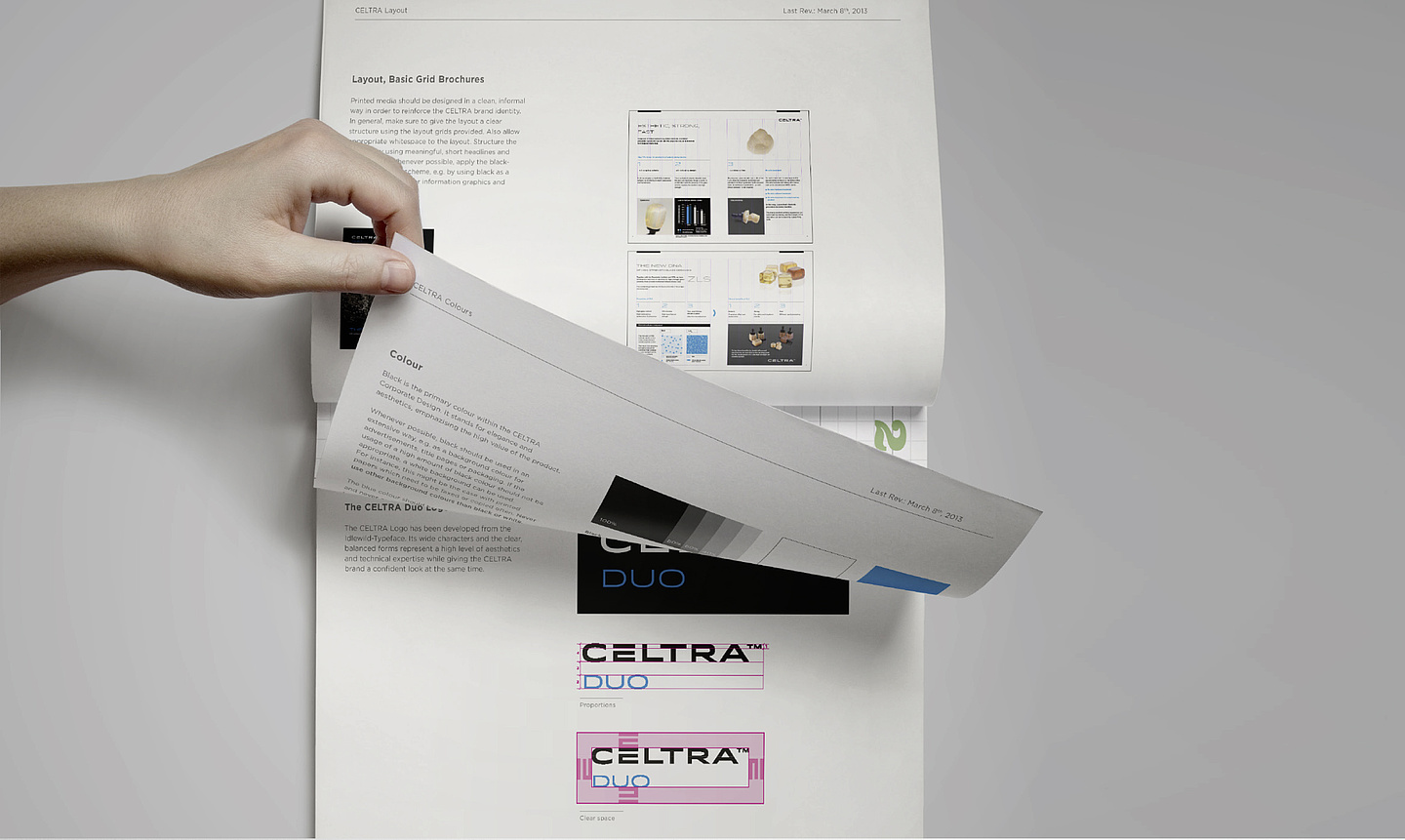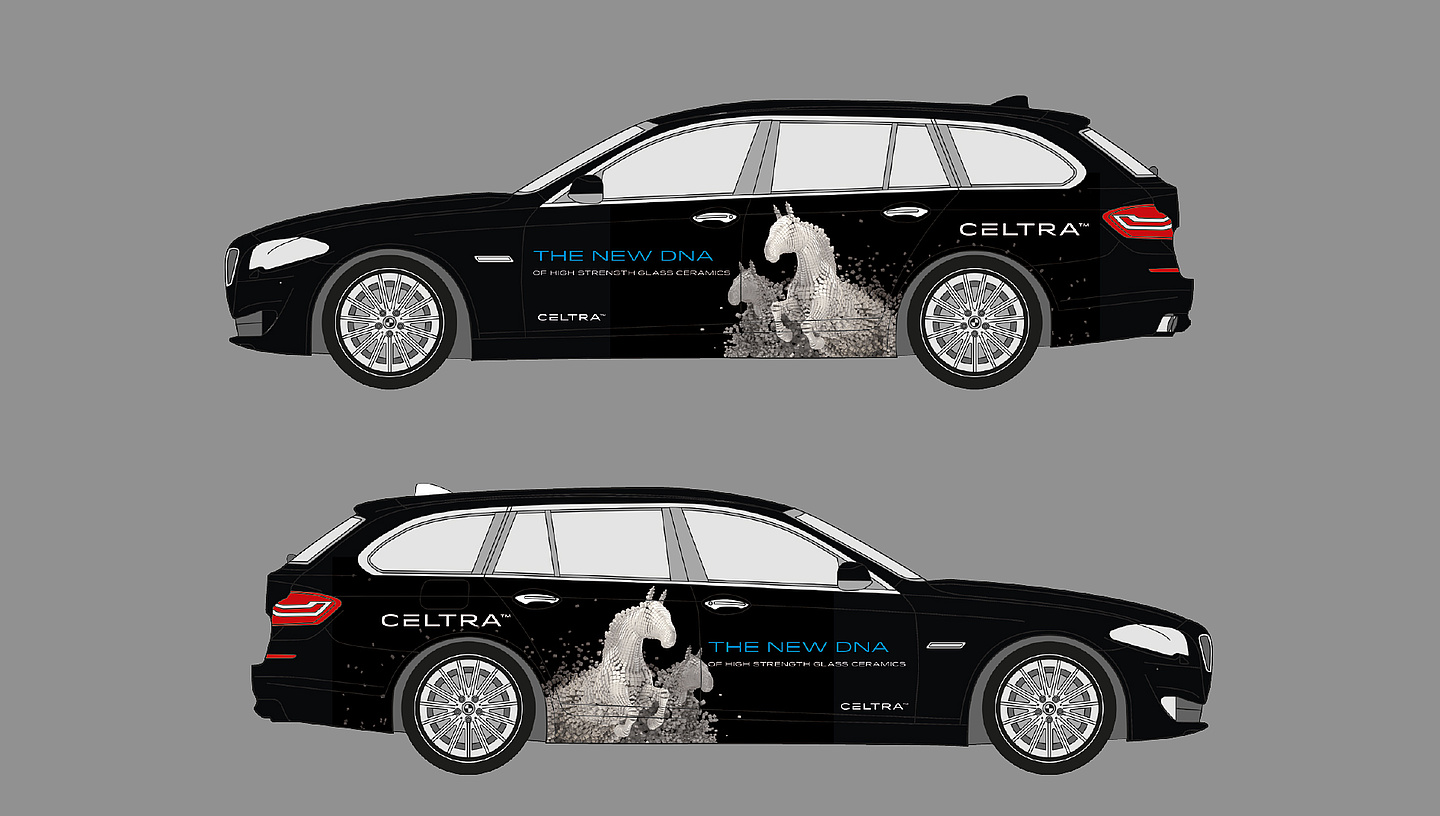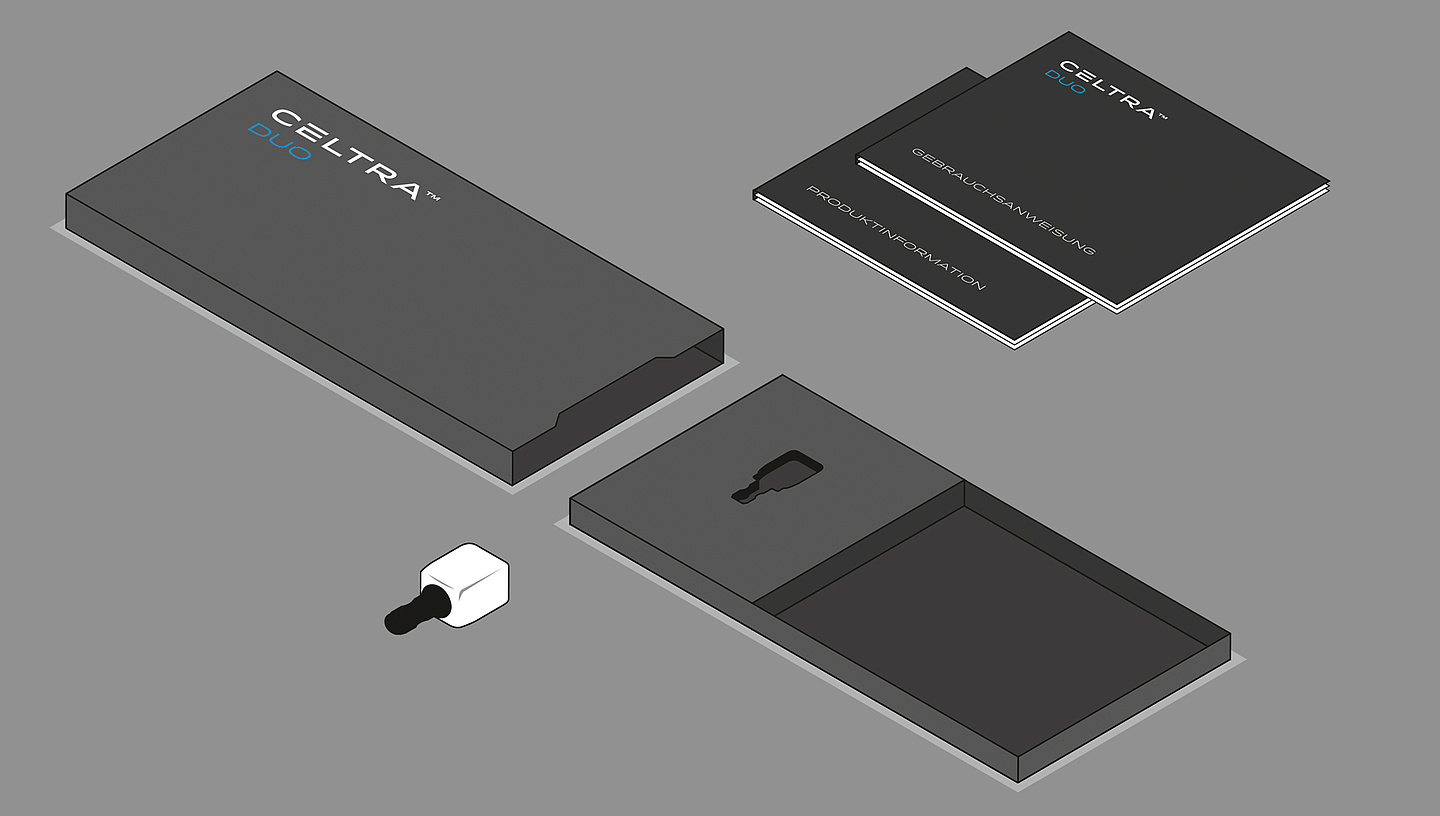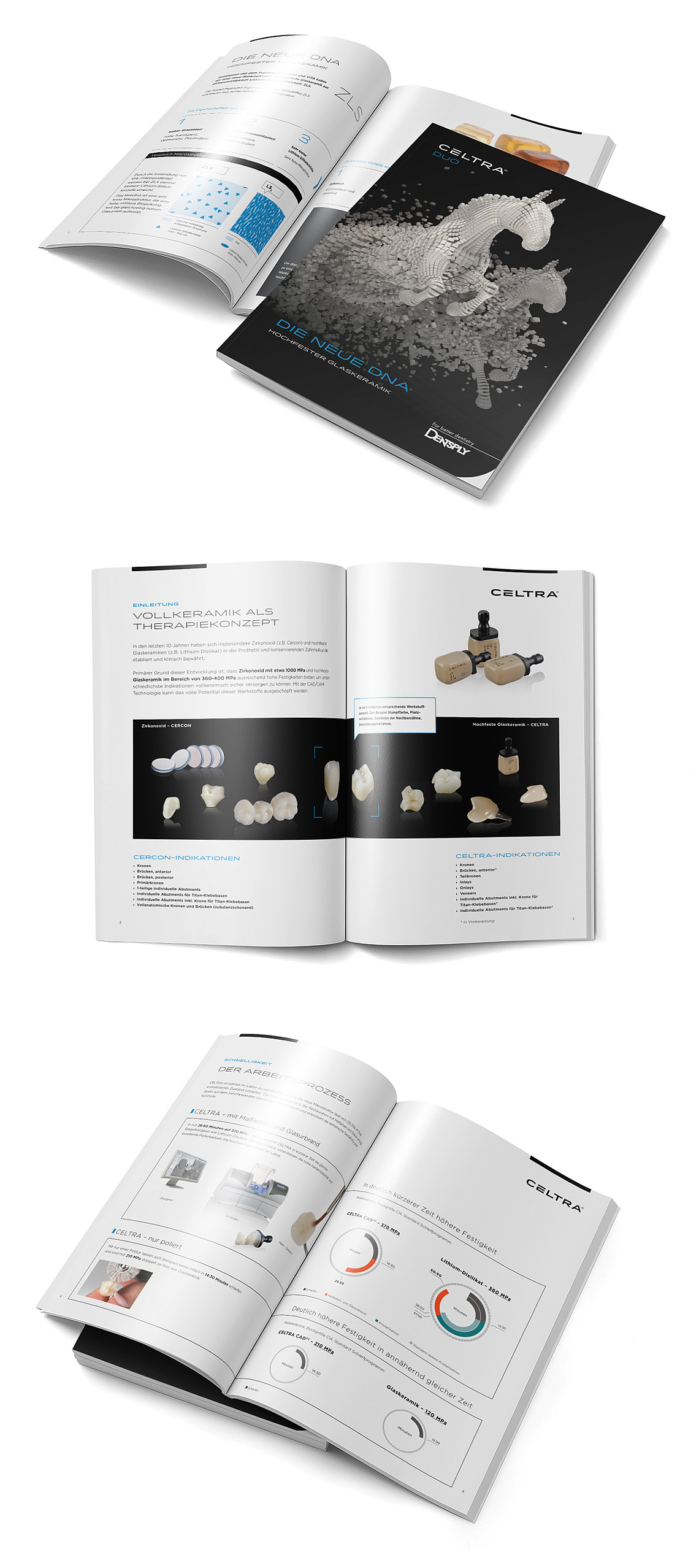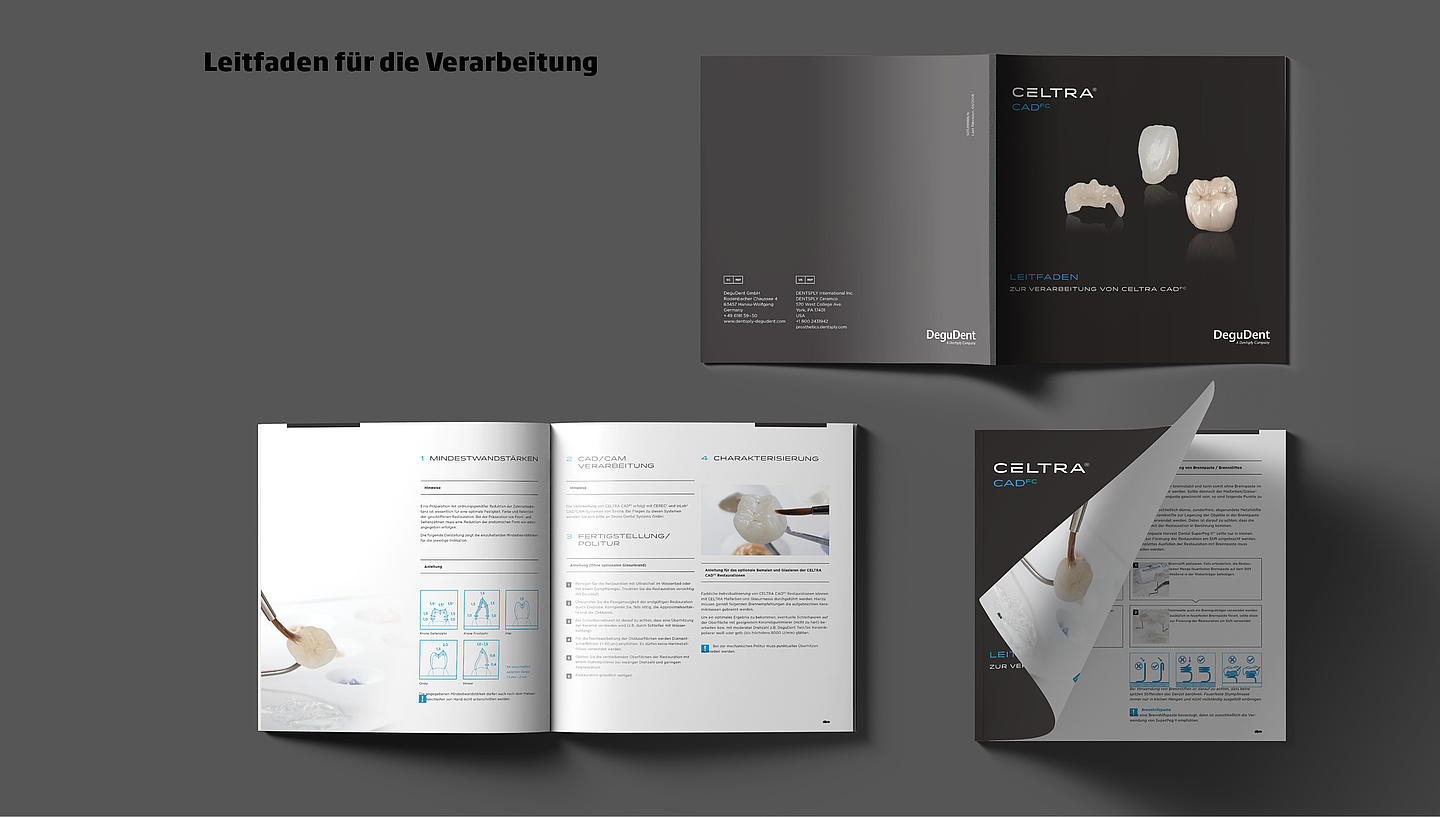 Packaging Design
Medical devices can be challenging when it comes to packaging: materials, labelling options, usability and much more play a key role. We developed a design concept for CELTRA's packaging that still makes it possible to guarantee a high-quality brand experience. After all, the packaging is ultimately the user's most frequent point of contact with the product.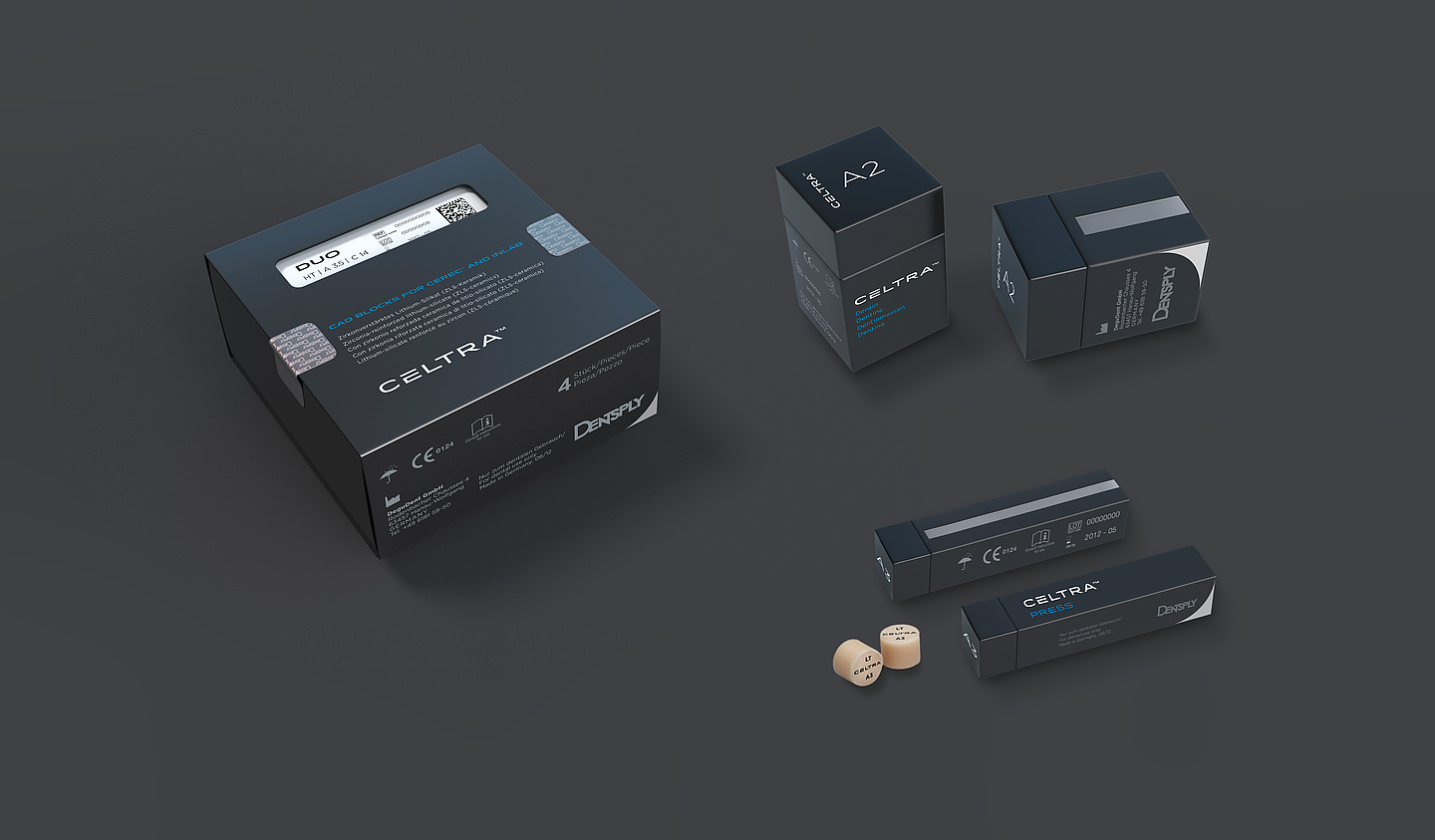 High-quality 3D images of the packaging make it possible to visualise design, functionality and value in advance.
Brandvideo
Animation sequence for the product launch at the International Dental Show (IDS) in Cologne.