The product story
Simplifying complex IT issues is the best way to explain them, for instance with informational videos and graphics. For our customer ALMATO, the IT process optimiser in Baden-Württemberg, we developed several info videos during a comprehensive brand redesign project, meaning that content was prepared for use in media and explained in an informative way.
Services
Storyboard, illustration, speaker's text, implementation
Corporate visual style
Brand design down to the smallest detail
We use the term corporate visual style to refer to the development of an unmistakable, internal visual style, which we develop based on the corporate design, the typefaces, the colours and the DNA of all the graphic elements. The result is a unique brand style that promotes differentiation and recognition.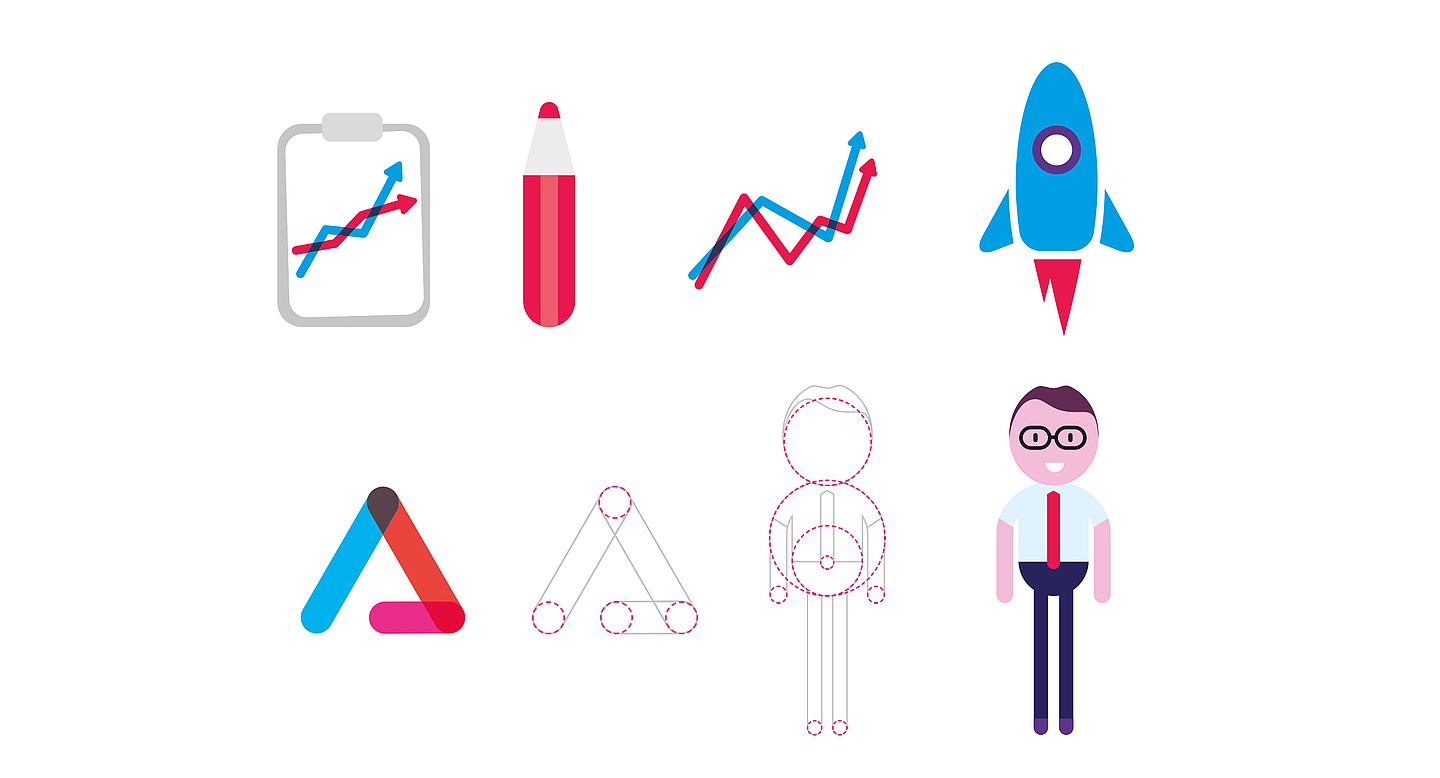 The animated result with soundtrack is ideal for use on the website and in social networks as well as in presentations and at trade fairs.
What is "ALMATO Quality Monitoring"?
What is ALMATO "RPA" and "RTIM?"